Mt June
Mt. June is the most accessible and scenic peak in the Hardesty Wildlands area. It is named for the fact that it may still have snow on the trail and not be hike-able until early June. Those who do get to Mt June as early as the snow allows will be rewarded with impressive shows of wildflowers.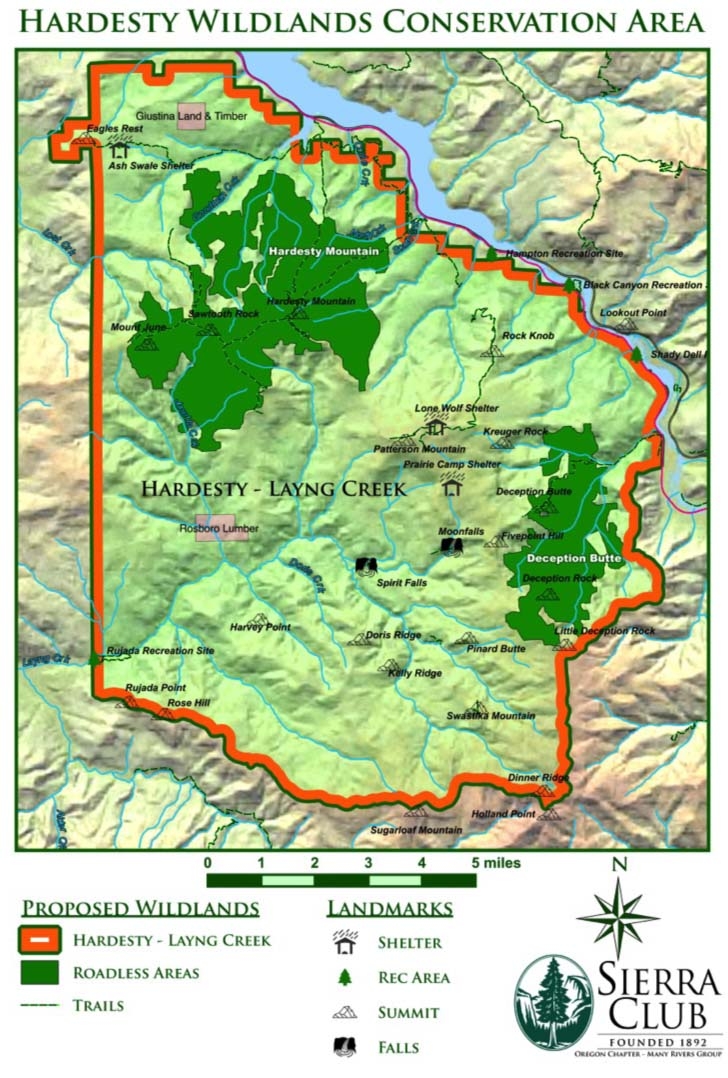 Hardesty Wildlands Conservation Area
There are two pieces of printine wilderness-quality public land in the Hardesty Wildlands Conservation Area. In 1986 the 5,000+ acre forest which includes Hardesty and June mountains was proposed for Wilderness designation, but at the last minute was left out of the bill that protected the Waldo Lake Wilderness. The Hardesty Wildlands Conservation Area proposes to protect an area of about 30,000 acres as a Federal Recreation and Conservation Area. In this way the most sensitive and pristine areas may be protected as de-facto wilderness, within a buffer area which is managed for recreation and conservation of wildlife habitat and mature forest.
Hiking on the flanks of Hardesty Mountain
It is a rare treat to see such mature and diverse trees and plants in this low elevation temperate rainforest. Park at the Hardesty Trailhead on Highway 58 and hike in just a few hundred feet and you can experience it for yourself!
Hiking with Michael Brune
Sierra Club Executive Director Michael Brune and family joined our volunteer corps for a hike to the top of Mt June, in the heart of the Hardesty Mountain area.